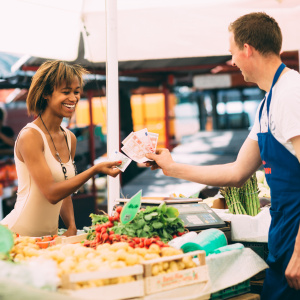 How can your Insight team help its organisation to be more commercial?
Does your Insight team get criticised sometimes for not being sufficiently commercial? If so, you're not alone. But it's time we reframed Insight teams' approach to commerciality, and put it right at the centre of our daily work.
To be commercial, we have have to understand the customer, the organisation supplying the service, and the financial transaction that takes place between the two. It is not possible for a company to be commercially successful without a good understanding of all three elements, and this presents Insight teams with a unique opportunity to guide their companies.
This 10-page Insight leader guide is recommended reading for anyone who works in a corporate Insight, Research or Analysis team and who wants to see Insight make a bigger difference in their organisation.
If your organisation has a corporate membership with the IMA, and you have an online account to access member content, then you can read the guide now by clicking on the link below. Please remember that you will need to log in before you can access member content.
If you're not sure whether your employer is a member, or if you would like to arrange to have online access, please contact us and we will be able to help you.
Other guides in the series
Insight leader guides: commerciality