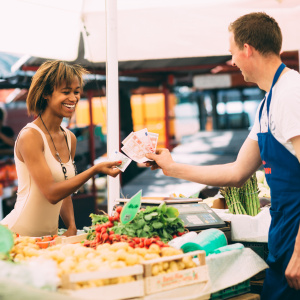 New!
One of the very first Insight leader guides to be published, this is an introduction to the topic of Insight commerciality.
It is not possible for a company to be commercially successful without a good understanding of the customer, as well as its own internal operations, and the financial implications of supplying the customer with a service.
And so the customer learning developed by an Insight team is just as integral to the whole concept of commerciality as the spreadsheets kept by Finance or the operational analysis done by Product, Sourcing and Sales teams.
Based on conversations at the 55th meeting of the IMA's Insight Forum in London in November 2018 with Insight leaders from 40 leading organisations, including Premier Foods, Tesco, Nestle and eBay, this guide sets out what it means to be commercial and why it's therefore time for Insight teams to reframe the way they think.
This is recommended reading for anyone who works in a corporate Insight, Research or Analysis team and who wants to see Insight make a bigger difference in their organisation.
To read this guide
If your organisation has Forum, Network or Digital membership of the IMA and you are are signed in, you can download the guide from the link displayed below.
If your employer is not yet a member, please contact us if you are interested.
Other guides in the series