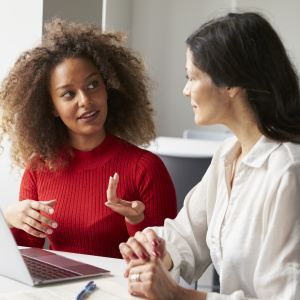 There's no point producing customer analysis or market research unless it changes something. 
Outside of academia, big organisations don't buy data, pay research suppliers, or our own salaries, just so that we can find out some interesting things about consumers.
The purpose of a corporate Insight team is to identify value, and drive change; to discover insights about how customers interact with our company in its market, and then persuade the company to change its behaviour so that those customer interactions can deliver more bottom line profit. 
If we spend our days doing research on brand health, investigating changes in segment behaviour, or analysing customer satisfaction results, that can be fascinating. But unfortunately it doesn't really mean anything if we can't translate our understanding into recommendations for change, and then persuade others to accept those changes.
As Insight specialists we would all like to think that the sheer beauty of our insights will be enough to convince senior executives to do something differently. But the reality is that the way that we share our knowledge is at least as important as the insights themselves. 
As one member of the IMA's Insight Forum put it many years ago, a great insight badly communicated will sink without trace, but a reasonable insight, brilliantly communicated, will spread like wildfire throughout an organisation.
There will always be a small number of really big decisions that have a disproportionate effect on company strategy and profits. These will be taken by very senior directors, and these are the decisions that an Insight team must aim to shape above all others. So our effectiveness relies on influencing skills, the ability to persuade others to take action based on our evidence-based findings and expert interpretation.
Some Insight teams are very good at this, but many analysts and researchers do not find influencing very easy. In fact some are still quite reluctant to recognise it as part of their roles at all.
So the IMA has been talking to its corporate members to see how the most effective Insight teams have set about improving their influencing skills. We discovered that the best Insight teams have invested time in 5 things:
     1. They take time to really understand decision-makers
     2. They work out how they can develop better stakeholder relationships
     3. They figure out how they can get the most from their introverts as well as their extroverts
     4. They make sure that they have a sound understanding of behavioural economics 
     5. They think seriously about how they can apply behavioural economics to nudge decision-makers
There are many other things that Insight leaders need to consider if we want to transform our teams of course. However, if we don't transform our Insight specialists' ability to influence, we will never change our companies' behaviour, and the insight we produce will never really make a difference.
If your company has Forum, Network or Digital membership with the IMA, you can now read our 10-page Insight leader guide, IMP301: An introduction to influencing decision-makers