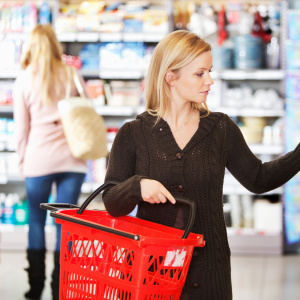 What was your favourite book this summer?
Something escapist for the beach - perhaps Liane Moriarty's Nine Perfect Strangers? The latest Jack Reacher?
Or something aspirational, like Michelle's Obama's Becoming? Or maybe some sort of self-development book, or the latest business thinking?
Or are you glancing at this quickly wondering when exactly other people get chance to read?
One of my favourite books this summer was Richard Shotton's The Choice Factory. A complex subject - behavioural economics - but a really easy, and satisfying read. 
Richard's book focuses on the decisions which we make as consumers every day, decisions we don't often stop and think about, and decisions which we would struggle to analyse if asked why we'd made them. Things like how we will decide what to have for lunch today, whether to go out for drinks with colleagues tonight, and which route home to take afterwards.
He then explains the psychological short cuts which we are taking, and how by understanding them we can gain real insights into why people do the things we do. 
The book focuses on 25 key cognitive biases, with short, entertaining chapters on each - it's a really good read.
Who do Insight leaders need to nudge?
Richard Shotton's focus is on applying the principles of behavioural economics to the world of marketing and advertising, so if your Insight team does market research and analysis which informs marketing decisions, this topic will be very relevant for you.
However, before an Insight team can even attempt to nudge consumers, we normally need to persuade our internal decision-makers to do something differently. We need them to take notice of the insights we have produced, or accept the recommendations for change which we have made.
So there are two sets of decisions which we should obsess about: the choices made by consumers in our market, and the decisions made by our senior management which can affect those choices.
The good news is that as consumers and business decision-makers, our behaviour is influenced by exactly the same set of biases, so a book like The Choice Factory can help us be more effective whoever we're trying to influence.
Easy wins with stakeholders
Following the June meeting of the IMA's Insight Forum in London, and discussions over the summer with our members in the UK, Europe and North America, we have published six Insight leader guides on the topic of Influence. The final two in the set are an introduction to behavioural economics for Insight teams, and a very practical look at what the most effective teams are doing to nudge their stakeholders.
One of the easiest ways of getting quick insights in this area is to think about the wrong way to do things, because unfortunately, we are all guilty here:
For example, to make it difficult for stakeholders to engage with Insight we could write them long emails, include lots of research jargon, and statistics which are not key to our messages. Do we ever do that?
To make our work unattractive, we could fail to make any attempt to design simple charts or explanatory infographics. We could not even bother to find out our stakeholders' communication preferences, or tailor our insights to draw out the messages which are relevant to an individual recipient. Do we ever do that?
We could ignore the time element of choice, sending our communications to people at times when they are under maximum stress, or focused on other issues. We could ignore the business planning cycle and just share insights when we happen to have produced them. We could stress how long it would take to do a detailed piece of work, without offering a quick alternative. Do we ever do that?
If you would like to read either of the IMA's 10-page Insight leader guides on this topic, or browse through the other 21 which are available online now to our members, please contact us today. 
I hope you enjoy the rest of your week, and when you decide what to buy for your lunch today, or which route home to take, or whether to have a drink with your colleagues before you start your journey, remember that a better understanding of the biases which will affect your choices could also help you to influence your senior stakeholders and make your Insight team more effective.
James Wycherley
Chief Executive, IMA