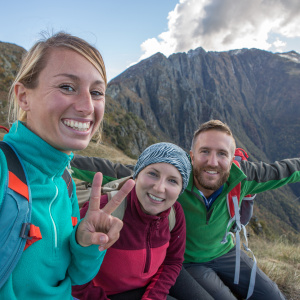 Every Insight leader wants to develop the most effective Insight function they can. 
For some, that might mean a focus on generating better insights about consumer behaviour and its drivers. 
For others, that might mean a focus on knowledge development. 
And for a number, there will be a focus on how that knowledge is disseminated around an organisation. 
There is a lot of best practice for all Insight leaders to learn from in each of these areas. The IMA's Insight Forum has been meeting every quarter in London since early 2005, and at every meeting we discover new angles to these topics and fresh examples of best practice. 
However, a focus on what people do, and which processes they follow, is no substitute for thinking about our people themselves, their skills, and how they deploy them. According to the IMA's capability benchmarking, less than one in every six large organisations has an Insight strategy, and even fewer have a structured plan for thinking about their Insight people. 
This makes no sense. Faced with a choice between choosing great people who need to adopt new processes, or having great processes but a mediocre team with poorly balanced skills and little aptitude for the job, very few leaders would go for the mediocre team. Clever analysts, incisive researchers, creative Insight managers... these people can bring joy to working in an Insight team and unlock a world of potential for organisations who want to use customer and market understanding to improve business performance. 
So, how do Insight leaders improve the situation? The starting point is to map the various aspects involved, and to establish some key principles for each one of 5 key areas. 
These are:
How to lead an Insight team

How to identify key Insight skills and attributes

How to develop an Insight perspective

How to recruit and develop Insight people 

How to develop successful Insight teamwork
The IMA has published 10-page Insight leader guides on each of these topics, as well as an introduction to the whole subject of managing Insight people.
The next step is to reflect on where you would like your organisation to get to, and how far away from that you are at the moment. There is no Insight function in the world which has got every aspect of developing its Insight people completely nailed, but there are marked differences between the evidence provided by some teams on one aspect or another and the norm. 
If you would like to ask our advice or discuss the specific challenges you have identified in your own company, please contact us. And we are always looking for fresh thinking or new examples of best practice, so please do not hesitate to get in touch if you think that your Insight team has identified a good way of doing things.