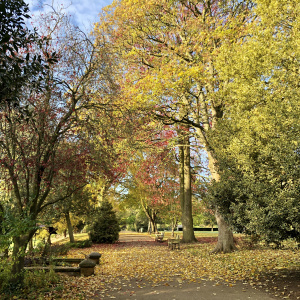 Many thanks to everyone who has contributed to our research into Insight commerciality!
We discussed this topic at the 55th meeting of the IMA's Insight Forum in London this week, and we will be writing up the key findings in a new report - How to develop Insight for commercial success.
This will be published before the end of January 2019.
Insight Forum meeting, November 2018
It was great to see so many companies represented at this week's Insight Forum meeting, including new members Aviva, Carnival, Gymshark, Premier Foods and Simplyhealth. Particular thanks  to Abcam, Intercontinental Hotels Group, Premier Foods, Tesco, The Football Association, Transport for Greater Manchester and Yodel for their contributions to the discussion. 
We look forward to welcoming more new members, including Dow Jones, Skipton Building Society and Whitbread to our next meeting in March. 
To see a summary of the day, please click here, where existing Forum members will be able to download a full copy of the slides. There is also a 2-page handout which we shared on the day so that all members can see some of the main points discussed.
We currently have space for 5 more organisations to join the London Forum, but we know of over a dozen who are considering membership, so if you would like to be part of our flagship best practice group, please let us know as soon as you can!
How to develop a successful Insight strategy
If your company is a member of the Insight Forum or Insight Network then your Insight leader should now have received a bound copy of the report, How to develop a successful Insight strategy. The 64-page report is split into 5 sections, each dealing with a key aspect of this topic, complete with checklists for easy reference if you haven't got time to read it all.
The report is also available as a download from our website for Forum members' employees - please click here.
New guides for 2019
In order to give more companies access to the IMA's best practice thinking, and to help existing members to access bite-sized summaries of key content, we intend to launch a new range of digital guides to key topics early in 2019.
Members of the Insight Network and Insight Forum will automatically be given access to them via the Research Library on our website. Watch this space!
Best practice research 2019
Our thoughts are now turning to the topics which we will research and discuss with members next year. The provisional running order is as follows:
Q1: Insight People & Skills: How to develop an Insight perspective (to be discussed at the Forum event in London on 13th March 2019)
Q2: Insight Influence: How to increase Insight's influence using Behavioural Economics (Forum event on 12th June 2019)
Q3: Insight Communication: How to create Insight stories that make an impact and leave an impression (Forum event on 11th September 2019)
Q4: Insight Positioning: How recent developments in Big Data affect the positioning of Insight (Forum event on 27th November 2019)
Training and consultancy options
We are happy to talk to Insight teams about any aspect of best practice, but if you would like to see a list of the most popular topics, please click here. Whether your company is a Forum member and you would like to arrange for us to visit you as part of your membership, or a Network or Community member who would like to discuss standalone training, please have a look at the list and contact us.
Please remember that all corporate members are entitled to free advice over the phone if there is an issue you would like to discuss.
Thanks for your contributions to all the work that we do! Please make the most of your membership and let us know if there's something else you would like us to investigate.