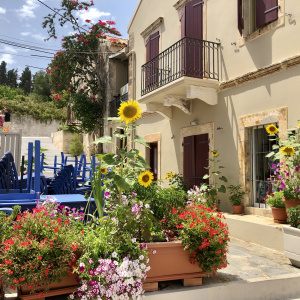 Best practice in Insight communication
Many thanks to all the Insight leaders who have shared examples of Insight communication best practice with us this month! We will be discussing this topic, in particular storytelling and visualisation, at the Insight Forum meeting in London on Wednesday 11th September. We will then share some of the latest thinking and smartest ideas in new publications and training from this Autumn.
It's not too late to contribute to the research, so if your Insight team has found innovative ways to communicate either new insights or accumulated knowledge, please contact us. We will never share aspects which you tell us are confidential.
Insight Network on LinkedIn
We've set up an invitation-only LinkedIn group to enable our Forum and Network members to post questions and message each other. We've already sent invitations to many of our key contacts through LinkedIn, but please let us know if you'd like to join the group and you haven't received an invitation yet.
Discounted tickets for ESOMAR Congress
The IMA is partnering with ESOMAR for their annual Congress, this year to be held in Edinburgh from 8th to 11th September, and we are able to offer all members of our Insight Community a 20% discount on tickets.
The organisers are expecting over 1,200 attendees, but there are still seats left. For further information about Congress, please click here, and if you would like to take advantage of the 20% discount we can send you the code. I hope to see as many of you there as possible - please come and say hello at the IMA's exhibition stand.
5 Minute Insights
If you have been away over August and missed some of our latest 5 Minute Insight emails, remember that you can read them any time you like on our website. Recent pieces have focused on Insight communication, influencing skills for introverts, and the need to learn more about our internal decision-makers.
Our website also has details about the publications, events and training which we provide for our members. If you can't find what you're looking for, please email info@insight-management.org and we will be happy to talk to you about any Insight management challenges.
Free Insight benchmarking
And finally, if the beginning of September is going to mark a new term for you and your colleagues, you might like to start it by assessing the current state of Insight in your organisation. We offer our corporate members a free Insight capability benchmarking service, based on the Insight leader completing a 15-minute online survey. 
If your employer hasn't subscribed to a corporate membership, we will continue to offer free 60-day membership trials this month, and you can take advantage of the benchmarking service during the free trial period. In recent weeks we've welcomed a range of new members, including Carlsberg, Audible and Specsavers, but there's no obligation to join at the end of the free trial.
Please contact us today if you are interested.
James Wycherley
Chief Executive, IMA