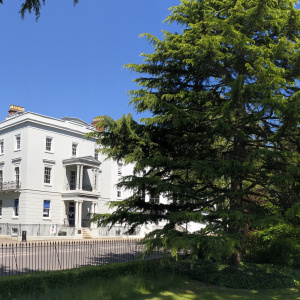 Whether your company has struggled over the last few months or found new ways to connect with consumers, all our corporate Insight teams are findings themselves in the spotlight.
Everyone suddenly wants to know how potential customers are going to think and behave, and that's making all Insight professionals very busy. But it's also providing us with an unprecedented opportunity to prove the value of Insight, research and analysis to decision-making.
The challenge is to adapt to changing circumstances whilst keeping true to key principles, so this week I'm going to share an update on how our members can benefit from the Insight Management Academy's work on best practice.
During the lockdown we've had to suspend our Insight forums in London and Manchester, but we carried out a survey of members' views last week and we'll announce new dates as soon as we can. In the meantime, all our Tier 1 and Tier 2 members have been invited to take part in online Insight forums, and if you have an IMA website account you can watch the videos if you couldn't take part in the discussion.
Recent topics have included adapting your customer metrics and forecasting the future, and in September we will discuss the changing demands on Insight leaders.
There are now 39 Insight leader guides available covering topics as diverse as defining the real business problem, to generating new insights, influencing decision-makers, commercial thinking, behavioural economics, positioning your Insight team for impact, and developing an Insight strategy for your company. Each guide is a 10-page summary of key points, written by experienced corporate Insight professionals to help other corporate Insight professionals.
We plan to add a range of introductory videos later this month, and we will maintain our policy of having no download limits. If your employer has a corporate membership, and if you have an online account, you can access our online learning as often as you like.
In the absence of face-to-face training, members like Virgin Media and Aviva have been making good use of webinars to tap into IMA best practice. Tier 1 members are given a training allowance as part of their membership, and we can arrange webinars for any Insight team that wants to improve its understanding, mindset and behaviours.
From September we will also launch a new series of open webinars for those Insight leaders who would like individual colleagues to take part. Watch out for the new dates if you are interested.
The spotlight on Insight teams has generated lots of good debate and we are currently calling all our main contacts to discuss current challenges. This week we've been talking to, amongst others, Kraft-Heinz in the UK, Sony Pictures Television in Los Angeles, and Audible, part of the Amazon group.
It's also a pleasure to welcome organisations like Santander, Sainsbury's, National Public Radio of America, Nationwide and HMRC who have all taken out new or upgraded memberships this summer. We're looking forward to working with you all!
If you would like more information about how you can make the most of your current membership benefits, or apply for a new annual membership, please click here to contact us.
James Wycherley
Chief Executive, IMA