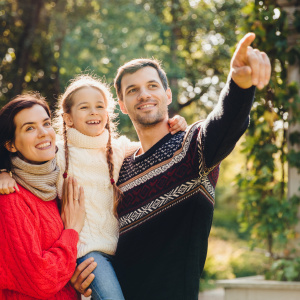 It's now one year since the Insight forum last met face to face. A year of the pandemic, of lockdowns and home-schooling. 
But as the vaccination programmes roll out and our children return to school we can all look forward to the easing of restrictions.
This is a great time for Insight teams to demonstrate the value that we can bring to our organisations. It's a new chance to reflect on the role we play in corporate decisions and a fresh opportunity to assess the Insight capability we need to develop.
New members
I'd like to use today's 5 Minute Insight to thank all the organisations that have continued to support the work of the Insight Management Academy over the last 12 months, from the 58 senior Insight leaders who took part in our online Insight forum last week, to the 180 Insight professionals who have attended our online workshops since they were launched in September.
I'd also like to welcome all the new organisations that have joined us - from Coca-Cola European Partners to HSBC, from Allianz to Springer Nature, Sport Wales to Sony Pictures Television in California. It's fantastic that Insight leaders are recognising that their teams are very much in the spotlight and if we are to seize this moment we need to invest in new ideas, share best practice and learn from each other.
New forums for Insight leaders
I'm delighted to announce our next series of Insight forums for senior leaders this spring. We will meet online on 28th April and 26th May, before the Insight forums return to Manchester on 23rd June and London on 30th June.
We will hold a further online Insight forum on 7th July, and hope to see all our members in London at the Quirk's event at the O2 on 20th and 21st July. For a full list of events, please see below.
New workshops for Insight teams
We have also finalised our Transforming Insight programme of online training for the summer months. Our open courses will include all the topics covered in the autumn and winter, plus two new workshops, one for those new to corporate Insight roles, and one for aspiring Insight leaders.
In addition to team versions of our standard online workshops, we will also offer sessions on customer knowledge, Insight positioning, communication planning and Insight transformation for organisations that prefer to arrange team workshops rather than booking individual places.
New opportunities to get involved
If your organisation is already a member, please take this opportunity to use your free or discounted training places.
If you haven't worked with us before, you might like to read our new book, Transforming Insight: the 42 secrets of successful corporate Insight teams and to benchmark your current capability using our Transforming Insight survey. It's free, so if you lead an Insight team, there's nothing to stop you completing the 9-minute survey right now.
My colleagues and I will continue to be as inclusive as we can in offering guest places at Insight forums for those considering membership, and quick advice for anyone who wants to see Insight make a difference in their organisation. If you have the ambition to transform your Insight team but you feel like you need some support, please contact us whenever you like at info@insight-management.org.
James Wycherley
Chief Executive, IMA
New dates for this spring
Tues 20th April: Workshop - An introduction to corporate Insight, online - this is a new workshop for new joiners, explaining the fundamentals of working in an effective Insight team
Tues 27th April: Workshop - The Value of Insight project - a second chance to get involved in Julia Joskey's new cross-sector project on Insight ROI
Wed 28th April: Forum - getting the best from knowledge management systems, online
Weds 5th May: Workshop - Visual communication for Insight teams, online
Thurs 13th May: Workshop - Influencing skills for Insight teams, online
Wed 19th May: Workshop - Behavioural economics for Insight teams, online
Tues 25th May: Workshop - Commercial thinking for Insight teams, online
Wed 26th May: Forum - Reassessing the position of Insight, online
Tues 15th June: Workshop - Consultancy and detective skills for Insight teams
Wed 23rd June: Forum - Transforming Insight after the lockdown, in Manchester
Wed 30th June: Forum - Transforming Insight after the lockdown, in London
Wed 7th July: Forum - Transforming Insight after the lockdown, online
Thurs 8th July: Workshop - Storytelling for Insight teams, online
Wed 14th July: Workshop - Aspiring Insight leaders - for those who are relatively new to Insight leadership roles or aspire to be leaders one day