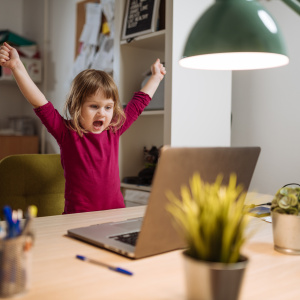 Customer and Market Insight has the potential to transform the performance of any organisation. But if we want Insight to transform our organisations, we first have to transform our corporate Insight teams.
The Insight Management Academy has been providing inspiration to Insight leaders and guidance to Insight teams for 16 years, and in 2021 we will provide a comprehensive range of services that can support you if you have the ambition to create an Insight-driven organisation.
Training and support for Insight teams: a comprehensive programme of online workshops plus bespoke coaching, mentoring and Insight transformation consultancy. 
Our Transforming Insight programme of online workshops will run throughout the year so that members and non-members can book individual places to suit their needs. For the first time this programme will include several workshops timed to suit participants in the USA and Canada, and the first term's dates are listed below:
20th January: Generating insights in North America, part 1: the consultant  *please book soon!
21st January: Influencing skills for Insight teams  *please book soon!
26th January: Visual communication for Insight teams  *please book soon!
27th January: Behavioural economics for Insight teams *please book soon!
4th February: Storytelling skills for Insight teams
9th February: Commercial thinking for Insight teams
11th February: Generating insights in North America, part 2: the detective
23rd February: Generating insights, part 1: the consultant
3rd March: Generating insights, part 2: the detective
Insight forums for Insight leaders: meeting since 2005, these provide thought leadership and debate for Insight leaders from organisations as diverse as eBay, McDonald's, Kraft-Heinz, Tesco, Highways England and Santander. We plan to hold three Insight forums in London, three in Manchester, plus six online. We will publish details about the topics to be discussed before each forum, and existing members will receive save the date invitations next week.
3rd February: Online Insight forum - Developing customer knowledge while working from home
10th March: Online Insight forum - Influencing stakeholders while working from home
28th April: Online Insight forum - Adopting knowledge management systems
9th June: London Insight forum
23rd June: Manchester Insight forum
30th June: Online Insight forum
8th September: London Insight forum
22nd September: Manchester Insight forum
29th September: Online Insight forum
17th November: London Insight forum
24th November: Manchester Insight forum
1st December: Online Insight forum
Advice for Insight leaders: whether you are new to your role or an experienced director wanting to transform a well-established Insight team
Capability benchmarking: starting with a free survey to help you understand how your Insight team compares to 200 others on 42 key aspects of Insight management
Online learning: free 5 Minute Insight emails to challenge your thinking, and an online library of 10-page Insight leader guides to help our members
Whichever sector you work in, I hope that 2021 provides your Insight team with more opportunities to transform your organisation. Please feel free to contact us at any time if you would like to discuss the challenges that you face and how we might be able to help you.
James Wycherley
Chief Executive, IMA
Quick links
Please click here to read about James Wycherley's new book, Transforming Insight: the 42 secrets of successful corporate Insight teams
Please click here to explore the IMA's membership options
Please click here to contact us for more information