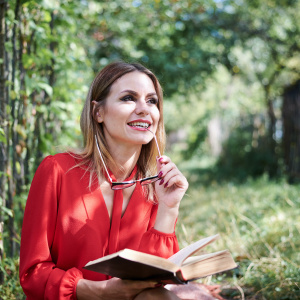 Just over a year ago, with the IMA's beautiful 19th century office in Royal Leamington Spa temporarily closed and the UK braced for its first lockdown in history, I retreated to my garden and wrote a book.
I'd hoped a write a book for several years, a reference for IMA members who wanted a quick refresher on key principles, and an easy way to access best practice thinking for organisations that had never taken part in the Insight forums or IMA discussions.
Transforming Insight
Transforming Insight: the 42 secrets of successful corporate Insight teams summarises 16 years of work and decribes a framework that all Insight teams could use to design their capability development programmes.
Its key message? Customer and market Insight has the potential to transform the performance of any organisation. But if we want Insight to transform our organisations, we first have to transform our Insight teams.
The response has been amazing, with copies now sitting on the desks of Insight leaders in Australia, Canada, Denmark, Finland, France, Germany, Mexico, New Zealand and Spain, as well as all across the UK and USA. If you'd like a copy for yourself or your colleagues, you can now order them direct from the IMA at www.transforming-insight.com
If you're looking for additional reading this summer, what else can we recommend? There have been very few books written about corporate Insight, but there have been many written about different topics from which we can learn.
So if you'd like to stimulate your thinking before your inbox goes crazy again in September, here are the first 9 titles in our new Transforming Insight book club, a list we will add to on a regular basis as we carry out our own research and talk to other senior Insight leaders.
Transforming Insight book club
Black Box Thinking by Matthew Syed - does your organisation learn from its mistakes? Could your Insight team enhance its role by acting as its black box recorder?
E-myth books by Michael E, Gerber - there are many parallels between running a small business and leading an Insight team; we too must work on our business, not in it.
Essentialism by Greg McKeown - for anyone or any Insight team that believes it is making a millimetre of progress in a million directions, and wants to focus on a few critical taks or business issues.
Factfulness by Hans Rosling - the late, great Swedish statistican who wrote a book that was so important that Bill Gates sent a copy to every US student graduating that year.
How Brands Grow by Byron Sharp - whether you read part 1 or part 2, Sharp's books are essential reading for any Insight manager who wants to bring a bit of evidence-based thinking to brand management
Made to Stick by Chip and Dan Heath - driving change through communication is key for all Insight teams and this book is full of practical ideas for how we might do that.
The Choice Factory by Richard Shotton - a great introduction to behavioural economics and its application to marketing and advertising. A key topic for Insight teams.
The Pyramid Principle by Barbara Minto - still the best management consultancy framework for diagnosing the underlying business issue and framing our Insight communications.
The Trusted Advisor by Maister, Green and Galford - written for business professionals who aspire to build influence through trust and want a simple framework to help make that happen.
What will you read this summer?
A few weeks ago we asked our members for some suggestions for our book club, and we've had some great ideas - from Robert Cialdini on influence, to Steve Peters' Mind Chimp and Warren Berger's A More Beautiful Question. We'll be adding to our recommendations over the coming weeks, so if you have a suggestion from which other Insight leaders could benefit, please let me know!
James Wycherley
Chief Executive, IMA
Quick links
Please click here to explore the Transforming Insight book club
Please click here to buy copies of Transforming Insight: the 42 secrets of successful corporate Insight teams
Please click here to contact us for more information or to suggest books from which you have drawn inspiration