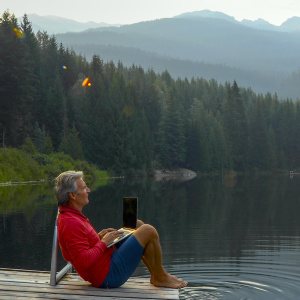 Customer and Market Insight has the potential to transform the performance of any organization. But if we want Insight to transform our organizations, we first have to transform our corporate Insight teams.
The Insight Management Academy has been providing inspiration to Insight leaders and guidance to Insight teams for 16 years, and in 2021 we will provide a comprehensive range of services that can support you if you have the ambition to make Insight make a difference and create an Insight-driven organization.
For the first time, we will provide key training at a time designed to suit our members and supporters in North America.
Training and support for Insight teams in America
Our Transforming Insight programme of online workshops will run throughout the year so that members and non-members can book individual places to suit their needs. For the first time this programme will include several workshops timed to suit participants in the USA and Canada. These will run for 4 hours, from 9am EST to 11am EST and then from 1pm EST to 3pm EST
The first two workshops will be
20th January: Generating insights in North America, part 1: the consultant - please click here to book now
11th February: Generating insights in North America, part 2: the detective - please click here to book now
Insight projects are most likely to go wrong before they have even started, so the first workshop focuses on the consultancy skills required to nail the underlying business issue and design an Insight project to address that issue rather than respond simply to the research brief or data request written for us by another department.
Big business issues are unlikely to be solved by looking at only one data source, so our second workshop will focus on the importance of being Insight detectives - developing hypotheses, exploring the data across multiple sources, interpreting the evidence, and forming opinions.
Organizations such as National Public Radio of America and Valvoline have already reserved places on these workshops, and places are usually limited to 15 participants to ensure an active learning experience, so please book quickly to avoid disappointment.
We are planning further workshops at the same time of day, including:
Influencing skills for Insight teams
Commercial thinking for Insight teams
Please watch out for the dates!
Inspiration and support for Insight leaders
Throughout the 2021 the IMA will also provide:
Advice for Insight leaders: whether you are new to your role or an experienced director wanting to transform a well-established Insight team
Capability benchmarking: starting with a free survey to help you understand how your Insight team compares to 200 others on 42 key aspects of Insight management
Online learning: free 5 Minute Insight emails to challenge your thinking, and an online library of 10-page Insight leader guides to help our members
Whichever sector you work in, I hope that 2021 provides your Insight team with more opportunities to transform your organization. Please feel free to contact us at any time if you would like to discuss the challenges that you face and understand more about the services that we provide. 
James Wycherley
Chief Executive, IMA
Quick links
Please click here to read about James Wycherley's new book, Transforming Insight: the 42 secrets of successful corporate Insight teams
Please click here to explore the IMA's membership options
Please click here to contact us for more information