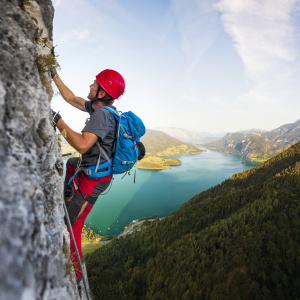 It's been glorious weather at the Insight Management Academy in Royal Leamington Spa this week, and our thoughts have been turning to holiday plans and the summer school we are running.
I hope everyone has a good break planned, and a welcome chance to relax with family and friends in the sunshine.
But summer holidays are also a good opportunity to reflect on our Insight teams and the role they play in our organisations. Is your company truly customer centric? Can you claim that it is Insight-led?
When we're developing a strategy for Insight, we have to start by looking out to the external market in which our organisation operates. We need to identify our company's strengths and weaknesses, its opportunities and threats, because only then can we establish the potential for Customer and Market Insight to make a difference.
But there's another aspect to Insight strategy which you might want to reflect on at quiet moments, one which is often not discussed very much amidst all the day to day busyness of our research and analysis projects: how high do you want to climb, and what does this mean for your ambition for Insight?
What is your ambition for Insight?
Ambition is not a subject often discussed in Insight circles. Individual members of teams might be recognised as ambitious of course, and career conversations held in development sessions.
But what is your ambition for Customer Insight as a function and a concept in your company?
And how much does your personal ambition cause you to be optimistic about how far Insight could take your organisation? 
The leader formerly responsible for Insight at one of the truly global retailers in the IMA's Insight Forum believes that there is a very strong connection between an Insight leader's personal ambition, and the vision which they define for Insight in their company. 
So, if you want to develop your Insight strategy thinking, take some time out this summer to consider:
Your ambition as an Insight leader

Your ambition for your Insight team

Your ambition for your organisation itself 

Your ambition for Insight to play a key role in your organisation's future success 
Something else which might influence your thinking is the ambition shown by other Insight leaders. Whether you meet your peers at the IMA's Insight Forum in London, swap ideas with them through our LinkedIn network, or speak to other leaders when you see them at events, it is worth reflecting on the ambition which is revealed by their view of Insight's role.
Very often we assume that other Insight leaders share our perspective, but listen carefully to what research and analysis directors say, and it is usually possible to divine something about their ambition for their function. What is right for them and their company is not necessarily right for you of course; but it might inspire you to think differently about your team's role.
If you would like to read about a useful framework which the IMA has put together to characterise the different roles which Insight teams can play, you might want to read our Insight leader guide IMP503: How to define your ambition for Insight. If your company has a Forum or Network membership with us you can access it straight away. 
If your company does not have a paid membership, it doesn't need to cost very much to set one up. Our membership options are set out on our website, but you're welcome to talk to us anytime you like.