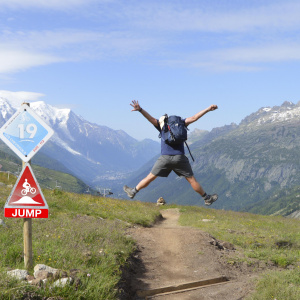 In last week's 5 Minute Insight email we defined insights and insight. 
Presumably it follows that an Insight team (as they are usually called in the UK, or Insights team in the US) spends its time producing a combination of insights and insight?
I think the best answer to that is: sometimes! Let me explain.
The IMA carries out a lot of capability benchmarking to help organisations in the UK, North America and Europe to better understand their Insight capability. 
The fact that Insight leaders have approached us in the first place is usually a sign that they have thought about the role of their Insight team in its organisation, but they also recognise that they still have much to learn from other Insight leaders.
What are the most common findings? Well unfortunately, despite best intentions, many Insight leaders recognise that they:
Spend more time producing data, facts and figures than real insights

Find it difficult to devote much time at all to joining the dots between projects

React as a service function that responds to research briefs and data requests from other departments

Lose sight of what happens once decision-makers have received their reports

Are so busy peddling on the corporate hamster wheel that they don't reflect on the underlying purpose of Insight
That doesn't sound so great, does it?
Insight is an expensive business. It costs a lot of money to acquire data, to manage it, to analyse it, to buy market research from agencies, and to employ people with analytical or research skills. 
So like every corporate department, we have a collective responsibility to make sure that our organisations are getting the best possible return on their investment, otherwise there's a good chance that those resources would be better deployed elsewhere.
If our organisations are going to get the most value from Insight, those of us responsible for our Insight teams need to transform them from service functions to proactive business drivers.
When other departments ask us to jump, we shouldn't ask 'how high?' but probe to discover more about the business decisions they are hoping to make. Then reflect on the broad range of ways we could best help them.
We should also study our own organisations with the same focus we bring to studying our customers and our market. Why? Because insights have no value unless they are actioned, and whether they are actioned depends in practice not just on the quality of those insights but on how we share our learning with those making big decisions.
Sometimes we know exactly who these people are, and we can try to build personal relationships with them. But often key decisions will be taken when we are not in the room and we will only find out about it after the fact; so we need to broaden everyone's understanding to safeguard busy executives from making Insight-free decisions.
Insight teams should therefore concentrate their efforts on 4 activities:
They generate new insights

 about the underlying business issues, rather than respond to requests for data and research briefs

They cultivate and harvest accumulated knowledge

 about consumers in our market and customers of our organisation

They influence senior decision-makers on specific issues based on new insights and accumulated insight

They also communicate insight across their organisations so that fundamental truths about customers and markets are known in every room where decisions are being made
But the most effective Insight teams share another attribute. They don't just work at the task level, they reflect on their underlying purpose and use this insight about themselves as a reference point and source of inspiration. 
What is the purpose of Insight?
The most progressive Insight teams recognise that they have an underlying purpose, which is to identify value for their organisation and to drive change within it.
To identify value and drive change.
Now let's go and make up the numbers
One of the ways in which we can bring this purpose to life is to make up the numbers. What? Does that shock you? We'll look at why it's actually a key skill in next week's 5 Minute Insight email
Would you like to know more?
If you are a corporate Insight specialist and you would like to receive the IMA's latest articles in your inbox every month, you can join over 20,000 others and sign up for our free Insight community.
If your organisation has a corporate membership with the IMA and you have an online account with us, you can also access our library of Insight leader guides whenever you like. They provide more best practice detail, in digestible 10-page reports.
If your organisation is not yet a member of the IMA, corporate Insight teams can now join us for as little as £179. Please click here to see the options or contact us for more information.