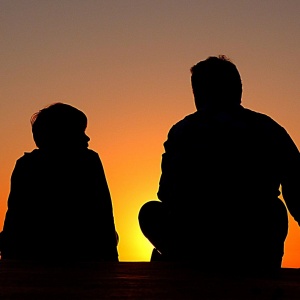 Book review by Juliet Jessop
Maybe it's just me, but whenever someone says 'you should read this book', there goes another month before it even gets picked up.
Plus, on the face of it, a book called "The Trusted Advisor" looked a bit dry and jargon-istic, fine in theory but difficult to apply.
Well… it was far from that.
I read two-thirds of it on the sofa before supper, with the dog curled up next to me, no complaints from her on a cold and windy autumnal day!
In the process of reading, what came to mind were colleagues, ex-colleagues and friends that successfully demonstrate the trust-worthy characteristics that the authors discuss in the book. One of my ex-colleagues particularly came to mind - he must have 'The Trusted Advisor' as his work bible as his colleagues throughout the organisation trust him implicitly, as well as those he takes out on mountaineering expeditions – he is the go-to person.
What also came to mind were scenarios from past and present employment where I could see I had either got things just right by some lucky accident or cringingly missed the mark by a million miles. Sometimes a desire to build credibility can overtake the initial requirement of trust which is to firstly engage with your audience. Taking the time to find out what's on their mind and see things from their perspective before rushing in with an answer.
And interestingly, having read the book, my communications are more thought-out. This book makes you think and therefore become more aware and mindful of how easily and just how fast trust can be undermined by what the authors refers to as 'self-orientation'.
Put simply, "The Trusted Advisor" unpicks the trust equation in a beautifully structured way and shows you that you can plan for trust to develop; it highlights the one thing that undermines trust faster than you can imagine; but conversely that you can rectify things if they go awry; and that it is possible to be trusted and influence your colleagues positively.
The authors begin the book by painting a picture of what it would be like if your client trusted you.
Imagine that. What would that be like? What would your client do?
They share a long list of benefits in the first chapter but the one that stood out for me was this one:
'Involve you early on when their issues begin to form, rather than later in the process'
Just from the very first page, Maister, Green and Galford have you wanting to know more about how to achieve trust with your clients. For Insight teams, that means becoming 'first port of call' for stakeholders.
If you have a genuine desire to do well for colleagues and care about their success; if you wish to develop their trust and be able to influence their business decisions, it is in your best interests to take time out to read this book.
Where can you learn more?
If your company is already a member of the Insight Management Forum then the head of your Insight team will already have received an invitation to the IM Forum event on 23rd November when the focus will be on building better relationships with stakeholders to make insight more effective. 
IM Forum and IM Online members will receive a copy of the best practice report on the same subject in March 2017.
If your company does not yet have an IM Forum or IM Network membership, please email info@insight-management.org if you'd like to see if they could help you and your organisation.