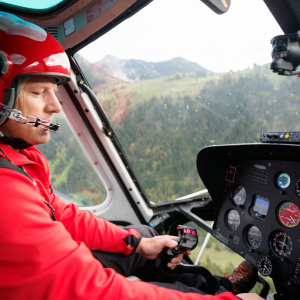 Whether your company has been grounded throughout the lockdown or has done its best to stay airborne during the stormy weather, it needs its Insight team more than ever before to act as its pilot.
But we cannot help our organisations to navigate safely without accurate instruments, so now is the time to check that we have our eye on the right metrics.
Earlier this month, the IMA's Insight forum met online to discuss the best approach to measuring customer and brand metrics. Should we suspend our normal tracking studies? Carry on as before? Or adapt our metrics to account for the unique circumstances in which consumers currently find themselves?
My colleagues Jane Woolley, former Head Customer of Insight at London Underground, and Tim Downing, former Director of Insight and Foresight at Molson Coors, presented four key points to consider:
1. Is tracking activity really your priority right now?
For many Insight leaders the instinctive answer might be 'yes!', but it's important to pause and check whether a focus on customer metrics is actually the way that the Insight function can make the biggest difference to your company right now.
There might be more crucial strategic initiatives to support, like a move into digital channels, or ad hoc research to conduct into a new product that meets changing customer needs.
How can customer experience be optimised in the current climate? Is there Test and Learn activity to prioritise? Or tactical considerations like making sure that every piece of communication sent out by your organisation adopts the right tone of voice. It's so easy to get these things wrong without timely input from Insight.
2. Is customer research the best option?
Assuming you do focus on customer and brand metrics, is customer research the best way to get a read on current sentiment? Does social media provide a cheaper and easier to access listening post? Or feedback from your frontline staff, especially those in stores and branches surrounded by competitors.
With so many free market research studies being conducted, this could also be a time to focus on your desk research, sifting through the mountain of material being sent in by agencies who are desperate to prove their worth. Many Insight forum members are focusing more than ever before on their roles as editors, selecting the key third party trends to monitor and communicate to senior decision-makers.
3. Is there anything consistent to track?
This is a consideration for both analysts and researchers. If you are lucky enough to have a customer database from which you can draw trends relating to purchases, renewals, upgrades and the use of services, does data from previous periods provide a useful or misleading comparison?
And if you're relying on the views expressed by consumers, is this a period when anyone can really predict their own future behaviour with any accuracy? One online retailer who works very closely with the IMA noted a slight drop in consideration scores on the eve of the lockdown, only then to see three months of excellent trading performance.
4. Is your tracking fit for purpose?
Finally, this is a time to check that your questions and statements are appropriate to today's circumstances. Not only do Insight teams need to advise their companies on the appropriate tone of voice for marketing, we also need to get it right in our own surveys. Consumers are being particularly unforgiving of anything that looks self-serving or hints that your organisation may be trying to take advantage of the pandemic.
If you do continue with your tracking, you may well find that response rates are higher than usual - some IMA members have reported 20% higher responses than normal. But you may also see higher highs and lower lows, so it is even more important than usual to contextualise your findings and remind your decision-makers to treat all numbers as directional.
Now more than ever, if our Insight teams are to help our companies to take off and safely navigate stormy weather, all our Insight needs to be broadly right, not precisely wrong.
Keeping up with best practice
If your organisation is a member of the IMA and you have an online account with us, you can watch a video recording of the Insight forum discussion. Please remember that you need to be logged in to see our member-only content.
If your organisation does not have a membership but you'd like to learn from the IMA's best practice work, please contact us.
James Wycherley
Chief Executive, IMA