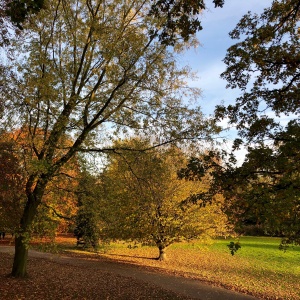 CX and Insight Leaders' Summit
A big thank you to Rhea Fox from Aviva and Debra Walmsley from British Gas for joining the IMA's James Wycherley on the panel at the recent CX event in London. We really enjoyed it, and we hope you did too if you were able to make it.
Best practice reports
Work is well advanced on the next report, How to develop a successful Insight strategy, and we aim to publish it online for Insight Forum members at the end of the month, and send out print copies to Forum and Network members at the end of the first week of November. We are making a few changes to our reports to make it easier to look up key topics, so please let us know whether you like the new format.
Remember that if your employer is a member of the Insight Forum, you and all your colleagues can access our previous reports online. Please click here.
Insight commerciality research
Many thanks to everyone who has already shared their challenges and experience with us as part of our new research into the commerciality of Insight teams. If this is a topic you would like to talk to us about, please let me know and one of the IMA's advisers will get in touch asap.
The IMA's benchmarking shows that many organisations struggle to make progress in this territory, but we also know that some Insight teams have developed their capability enormously in the last 12 months and there are some great examples out there for everyone to learn from.
Insight Forum event
The 55th meeting of the IMA's Insight Forum will take place in London on Wednesday 28th November, and Insight commerciality will be the main topic. Save the date invitations have been sent out, and thanks to everyone who has already responded. We have received a lot of interest in this topic, so if your organisation is a Forum member, please let us know who will represent your company as soon as you can if you haven't already.
In addition to current members, there are now 21 organisations whose Insight leaders have expressed an interest in joining the Insight Forum. If all our present members renew their subscriptions, we anticipate that we will have 9 spare places over the coming months, so please let us know as soon as you can if you would like to join us.
5 Minute Insights
A quick reminder that we can send our 5 Minute Insight emails to any of your colleagues when we publish new articles on the website. In recent weeks we have written about:
Your colleagues can sign up by clicking on the red apostrophe on the website homepage
 or just let us know and we will add them to the distribution list.
And finally...
Quite a few IMA members have requested some support for their teams over the coming weeks. We will happily visit every Insight Forum company twice in each subscription year to provide structured training or less formal team presentations, so please let us know if you would like to book a visit.
If your company is a member of the Insight Network, we can also provide you with additional support, whether it's free advice or standalone training.
If you have any queries about these topics, or any of the items in this month's update, please contact us!