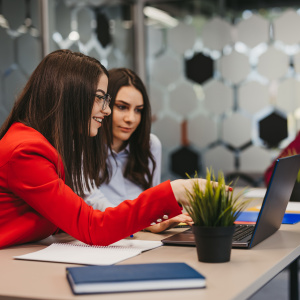 It's the start of a new academic year, and I'm delighted to share the IMA's new programme of support for Insight leaders and their teams.
Insight forums
The Insight forums are back after the summer break! This term we will kick off with:
Wed 8th September: London Insight forum at the Clermont Hotel, Charing Cross, 10am - 4pm
Wed 22nd September: Manchester Insight forum at the Midland Hotel, 10am - 4pm
Wed 29th September: online Insight forum, 10am - 12pm
The forums provide a unique opportunity for corporate Insight leaders to talk to each other and share their ideas with no suppliers in the room. They have provided many of us with inspiration and guidance for 17 years, and we can't wait to resume the conversations! This term we will discuss Leading Insight into the future in September, and the Value of Insight in November.
Please click here to read more about the Insight forums
Please click here to enquire about member places or free guest invitations
Transforming Insight programme
We have refreshed the IMA's programme of team development to include 15 options for this term. We will provide:
Open workshops on which you can book individual places on 8 core topics such as commercial thinking, Insight generation, influence, behavioural economics, storytelling and visual communication
Team workshops just for your organisation on all 8 core topics, plus some extra options like workshops on Insight transformation and Insight positioning
Coaching for Insight professionals on finding stories in data, plus workshops and mentoring for those who lead, or aspire to lead, an Insight team
This term all our Transforming Insight programme modules will be delivered online, and both members and non-members can choose from the set menu of 15 options. Our corporate members will continue to enjoy a 33% discount on team development work, so please talk to us if your organisation is not yet a member but you would like to take advantage of the discount.
Please click here to see this term's Transforming Insight programme options
Please click here to benchmark your Insight team for free to help you pick the most appropriate modules
Publishing and advice
Over the summer we have published 3 new Insight leader guides, taking our online library up to 42 best practice reports. This term we will:
Send free 5 Minute Insight emails to raise awareness about important topics for corporate Insight teams
Expand our library of best practice guides and explainer videos
Provide advice whenever our corporate members need it, signposting other members who could help when we can't
We will also add to our Transforming Insight book club, recommending books that might be on completely different topics but from which Insight leaders have much to learn
Please click here to browse the online library of member content
Please click here to buy copies of our ground-breaking book, Transforming Insight
Please click here if you would like some advice on how to make your Insight team more effective
And finally... Quirks is back! Europe's premier Insight and market research conference returns to the O2 Intercontinental on 13th and 14th October. The IMA's members are entitled to free tickets so please get in touch if you would like the free registration code.
All the best for a great new term!
James Wycherley
Chief Executive, IMA