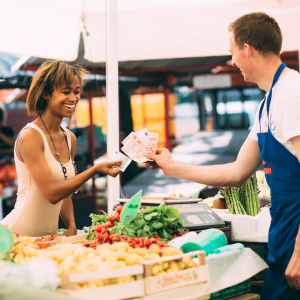 'McDonald's halting its US re-opening plans as coronavirus cases spike'
'Easyjet boss feels 100% safe on full planes as flights resume'
'FedEx sees largest surge in four years'
This is a period in time when none of us can be unaware of the staggering commercial implications of the coronavirus pandemic and the global lockdown that followed. 
The business sectors that many of us work in have struggled. Some sectors are now bouncing back. A few sectors are really flying.
Never has there been a time when the popular press was as focused on consumer sentiment and its financial implications.
Sustainable commercial success relies on good insights
If you work in a corporate Insight team, do you feel that your role is 'commercial'? Very often market researchers and analysts don't naturally identify with that label: we tend to associate commerciality with sales teams, marketing or finance.
But the truth is that organisations cannot enjoy sustainable commercial success without understanding consumers, how they make choices, how they subsequently behave, and the financial implications of their behaviour. 
In normal times we can become so focused on the pieces of analysis and research that we're doing that we lose sight of the fact we are only investigating consumer decisions or customer behaviour because of its possible financial impact.
However, this summer, the commercial bones of our companies have been laid bare. 
It is obvious to all of us that if consumers are afraid to fly then airlines will suffer. 
If governments continue to restrict our use of bars and restaurants then many hospitality businesses will have to close. 
If more of us are working from home then there will be more reliance on online retailers - and potentially more income for FedEx, DHL, Yodel and Royal Mail.
Mapping from the market to the money
Insight teams have two critical roles in helping organisations to make better commercial decisions:
we are the experts in understanding customers and markets

we have lots of experience joining together data from different sources and using our insights to solve business problems
But if we want our organisations to benefit from our expertise we have to work harder on mapping every business issue from the market to the money.
How can we do that in practice?
The secret is to reframe the way that we think about the issues we investigate. We need to remember that we are only interested in customer behaviour because of its commercial impact. We only research consumer attitudes because of their possible impact on customer behaviour.
So my top tip for today is to adopt the MADE in Insight model I described in a 5 Minute Insight email back in February. MADE stands for:
Metrics: the business outcomes our organisation aspires to achieve
Activity: the customer behaviour that directly affects those business outcomes
Decisions: the consumer choices that really drive that activity
Environment: the market context that frames those choices
Every one of those news stories I read this morning can be viewed through the MADE in Insight lens, and we will elevate everyone's respect for Insight if we can use the model to help our organsations make those critical connections between the market and money.
Many of our companies are struggling, some are bouncing back, and a few are already flying, but they all need Insight more than ever before. So let's show them the value we can add to the commercial decisions they have to make.
Is your Insight right on the money?
If you would like your Insight team to learn more
The IMA has published five Insight leader guides on the topic of commercial thinking, and you can read them now if your organisation is an IMA member and you have an online account with us. Please remember that you will need to log in to gain access to our member-only content.
IMP801: An introduction to Insight commerciality
IMP802: How to build a commercial foundation for Insight
IMP803: How to identify commercial value
IMP804: How to apply commercial thinking in Insight
IMP805: An introduction to Insight return on investment
If you are not sure if your employer has an IMA membership yet, please contact us and we'll be happy to help you.
James Wycherley
Chief Executive, IMA