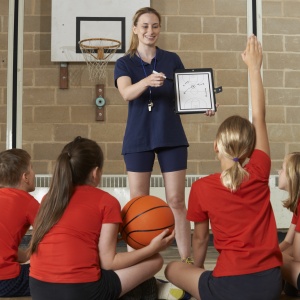 As Insight professionals, we get to attend lots of meetings. But too often we can feel like we're only there to support or to listen, with the meeting sometimes being run by people far more senior than ourselves.
So if the person in charge suddenly turns to us for our opinion, do we always make the most of the opportunity?
In a recent article on this topic in Harvard Business Review, it references the film 'Hidden Figures' which tells the story of female mathematicians working at NASA in the 1960's. In a tense scene from the film Katherine Johnson is put on the spot in a meeting with NASA top-brass and asked to go to a blackboard and run through the maths needed to bring John Glenn's capsule back from space. This pivotal moment gave her an opportunity not only to display her mathematical skills, but also to demonstrate her presence and other skill – all of which would have gone unnoticed if she had not been given that chance.
So how can we in Insight make sure that we maximise the impact we have, not just immediately, but also longer term, by performing well when given the chance in a meeting?
10 top tips to maximise your impact in meetings
Relish the chance. Don't approach a meeting hoping you won't get asked anything, but instead, look forward to being able to contribute and demonstrate your value.

Prepare. Look at the agenda beforehand and try to predict the areas where you may have most to add, or are most likely to be asked to contribute. Think what information you might need, or what points you might want to make. And as the meeting progresses, think about what else you might add if asked based on what you've heard.

Don't rush. A considered reply is always more valued. So don't feel the need to answer immediately. Feel free to pause, take a breath, and then start slowly.

Believe in yourself. Although others in the room may be more senior, you will have specific abilities and knoweldge that they do not. Indeed, in a recent Forum meeting, an ex-Marketing Director spoke about being intimidated by Insight people because of their depth of knowledge and skill.

Trust your intuition. As Insight professionals, we work with vast amounts of information, and when it comes to customers and markets we should, and indeed usually do, know more than anyone else in the organisation. So even if you may not have numbers at your finger tips, trust your judgement and intuition in answering questions.

Beware the curse of knowledge. Because we spend our time with so much information, we often forget that others around us only know a fraction of what we do. So don't rush ahead with detail assuming that everyone knows the basics. Be prepared to start what you say with "Are you all familiar with……?" just to make sure that what you then go on to say isn't building on poor foundations.

Use their language. As researchers and analysts, we are technical experts in our field. When we're communicating with others in our organisations it's important that we are understood clearly. Avoid the use of any 'Insight-speak'. Don't use statistical terms or technical jargon. But most of all, translate what you say into what matters to them. So if in a sales meeting, don't use percentages, but use numbers of customers or sales values where you can.

Be positive. If you disagree, acknowledge the views of others and use language such as "I see where you're coming from, but I see it slightly differently". If you have nothing to add, phrase it as confirmation such as "Based on what I've heard, I agree with all of it."

Facts before opinions. State facts before opinions and make it clear when something is an opinion or assumption. If you start with facts that people are likely to know then it means they start by agreeing with what you say, making it more likely they will accept what follows. When you move on to opinions or assumptions, by making it clear that's what they are, may invite disagreement. But if someone does disagree it gives you the chance to use their assumptions, but then apply your own logic. If you reach a conclusion based on their knowledge, they are more likely to accept it.

Have your own set of standard responses. There are all sorts of situations which arise which are handled far more easily if you've thought of a few stock answers, such as:
"Can you say more before I answer?" If you're not 100% clear on what you are being asked then don't be afraid to ask for clarification

Summarise what others have said and say "Is that right?" before giving your view, to help your own thinking but make sure the question is clear

If you can't answer something straight away, but you think you know where to get more information, then say "I can't answer that immediately, but I can get the answer by [time]"

"I think I know the answer but do you mind if I think out loud?" This wins you permission to think on your feet and adjust your answer as you go

If you're not sure of the reaction always ask "Did that answer your question?"
Some of life's best moments occur when someone puts their trust in you and you rise to the challenge. Being called on in a meeting may not be a life-changing moment, but when others ask for your views, ideas, and questions, it is always an opportunity — not only to add value, but to give people a glimpse of your brilliance.
Inspired by this Harvard Business Review article. We have 'borrowed with pride' but have tailored the content to more closely reflect the implications for Insight teams.
Further information
This approach contributes to Insight best practice by supporting 3 of the 8 territories outlined in the IMA's Insight Roadmap; Insight Positioning, Insight Influence and Insight Communication. If you would like to find out more about how to improve your Insight team's capability in these areas, our Best Practice reports provide detailed guidance.
Insight Positioning Best Practice Report
Insight Management to Influence Decision Makers Best Practice Report
Insight Communication Best Practice Report
Invest in Insight this Spring
Invest in Insight this Spring and investigate the ways in which your Insight team could benefit from the IMA's tailored training. We offer one day workshops on influencing decision makers and many other topics, and if you're not sure where to start, we will benchmark your Insight team for free as part of a 100 day corporate membership trial. Please contact us for more details.