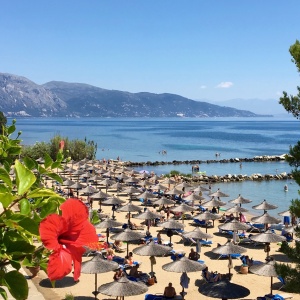 Are you enjoying the summer? Wherever you're spending time this August, we hope that you've been enjoying the warm weather, and have found time to both relax and reflect on how much difference your Insight team is making.
Here's a short summary of the things that we're working on this month, please contact us if you have any questions about how your company could benefit from them.
Insight Generation report
All members of the Insight Forum and Insight Network should now have received their bound copies of the detailed report on Insight generation. At 108 pages, it's the longest report ever published by the IMA, and even then we identified some aspects which need more attention next year. We have a few spare copies, so please let us know if you would like one.
If your employer is a member of the Insight Forum, you and all your colleagues can also access this and every other report online. Please click here.
Insight Strategy research
Our attention has now switched to the next best practice topic, Insight strategy. Many thanks to all the members who have already spoken to us and contributed ideas, or arranged for calls in the next couple of weeks. This is territory which relatively few organisations have explored extensively, but we would really value your input whatever your experience of having tried to develop an Insight strategy.
Insight Forum event
Insight strategy will be the main topic for discussion at the 54th meeting of the IMA's Insight Forum in London on 12th September (9.30am - 4.30pm, Amba Hotel Charing Cross). Thank you to all Forum members who have already accepted the calendar invitation, please get in touch to reserve a place soon if you haven't already.
Insight Benchmarking update
Since we relaunched our suite of Insight Benchmarking tools last year, 85 organisations in the UK, Europe and North America have completed the survey to compare their Insight capability to the IMA's benchmark. If it's over 12m since you last completed it, please put 15 minutes aside soon to answer the questions again, and we will send you a report showing your organisation's progess.
The Insight Leader Survey is also open to organisations who wish to take part in a trial membership. To complete the survey, please click here.
5 Minute Insight emails
In recent weeks we have sent free 5 Minute Insight emails to Insight professionals in nearly 900 organisations across the UK, Europe and North America. If you missed any of them, topics have included:
If you have colleagues who would like to receive the emails once a fortnight, please encourage them to sign up by clicking on the red apostraphe on the website homepage (www.insight-management.org) or let us know and we will add them to the distribution list.
In next week's email, Sally Webb will review "The Network Always Wins" - an interesting read for anyone interested in strategy development and the implications for Insight.
IMA membership update
We've had a lot of new enquiries about membership this summer, with a wide range of organisations joining the Insight Forum and Insight Network, or participating in free membership trials.
Nestle have joined Yodel, TI Media (formerly Time Inc.), Which? and SSE as new members of the Insight Forum, and National Public Radio of America will soon be joining the Insight Network.
Amongst the 40 organisations currently taking part in trial memberships, we have McDonalds Restaurants, Carlsberg, Western Union and Premier Foods. If you know Insight leaders at other organisations which you think might contribute to, and benefit from, the IMA's work on Insight best practice, please contact us.
Enjoy your summer holidays!